A veteran owned company committed to giving back!
Our concept is simple – provide our customers with a premium-quality cabretta golf glove at a substantially reduced price and to give back to worthy charitable foundations.  You will find links to our favorite foundations at the bottom of this page.  Hope you will visit and consider giving as well.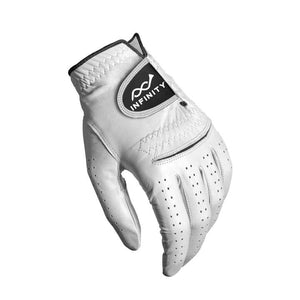 Gloves That Give Back
In addition to providing an exceptional product, Infinity Golf Glove©, a veteran-owned company, is also committed to giving back by supporting worthy charitable causes. Two organizations we believe in - Custom Made Kid Foundation® and the Green Beret Foundation® - are helping to bring value to areas we care about: the global orphan crisis and supporting our military veterans. Both of these organizations will receive a generous portion of the net proceeds when you purchase an Infinity Golf Glove©.
TESTIMONIALS
I'm a big fan of the breathable channels and the velco was super thick. It has all of the markers of a high quality glove. I feel like I'm getting a complete steal.

Matt W.
People always say, "Oh it fits like a glove"...well, with this one it's true!"

Casey M.
Best glove I've ever put on my hand! Sensational! Can't wait to tell all my friends.

John R.
It was a perfect fit with amazing quality!

Drew T.
We'd love to share your feedback here...

A Future Satisfied Customer